Cerovac caves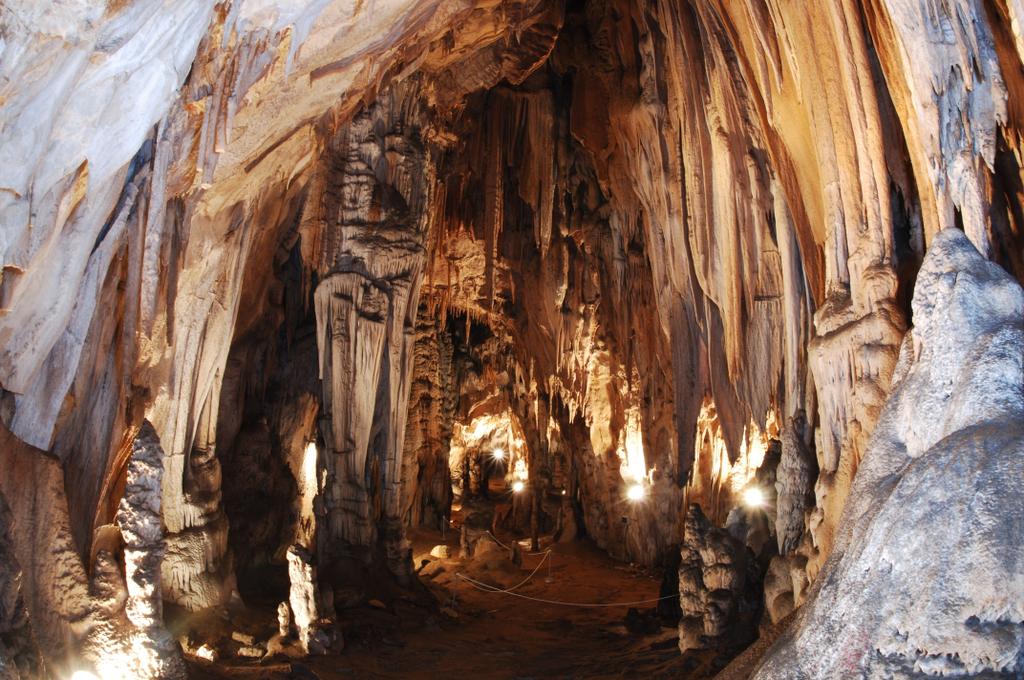 Cerovac caves, located in the southern part of the Nature Park "Velebit", are among the most famous and most important speleological objects in Croatia. The complex consists of 3 caves (Lower, Middle and Upper) with a total of 6 km of explored canals. The first 700 m of the Lower and Upper Caves have been arranged for a tourist visit.
Cerovačke špilje , smještene na južnom dijelu Parka prirode "Velebit", među najpoznatijim su i najznačajnijim speleološkim objektima u Hrvatskoj. Kompleks čine 3 špilje (Donja, Srednja i Gornja) sa ukupno 6 km istraženih kanala. Za turistički posjet uređeno je prvih 700 m Donje i Gornje špilje.
Ove špilje su iznimno bogate nalazima iz davne prošlosti. Osim velike količine arheoloških ostataka također su jedno od većih nalazišta špiljskog medvjeda u Hrvatskoj. Tako ovdje možete i danas vidjeti tragove "brušenja" medvjeda na stijenama nastale njihovim kretanjem uz stjenke špilja.
Voda svojim konstantnim kapanjem nastavlja tisućama godina star proces gradnje siga. Zato je iznimno važno da se stupajući špiljom ponašamo s poštovanjem prema istoj i ne diramo njene ukrase. Jer samo jednim nepromišljenim pokretom ruke prekinut ćemo proces koji traje desetljećima.
Temperatura u špiljama se kreće između 5 i 11o C stoga preporučamo topliju odjeću, pokrivalo za glavu i udobne cipele.
Kako doći:
Cerovačke špilje se nalaze 4 km od Gračaca na cesti prema Kninu. Ukoliko se dolazi auto-cestom, potrebno je sići kod izlaza za Sveti Rok. Od Svetog Roka do Gračaca ima 25 km.
Weather forecast for Gračac