Rafting - Brod na Kupi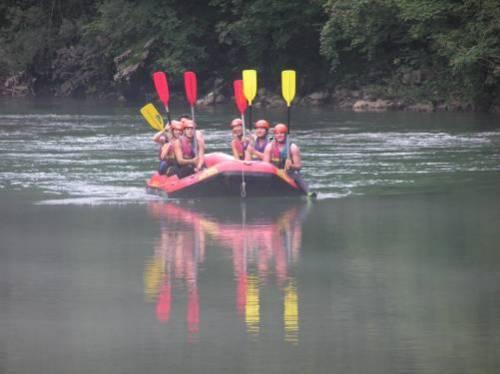 Adventures in Gorski Kotar. Rafting, canyoning, mountain biking, paintball all in one place. Explore the beautiful rivers, canyons and mountains of Gorski Kotar.
In the village of Brod na Kupi is a sports center Foris - Raftmania. It is a central place to begin the adventure and exploration of Gorski Kotar, the mountainous our beautiful pearls. You can choose to go rafting on the river Kupa, if the water level is good. During the summer and lower water levels kayaci inflatable will approach the river and adrenaline. Take a mountain bike and a beautiful and romantic, not too demanding trails Take it to the Green Vir.
See the sights of a beautiful 70 meter high waterfall, enjoy the shade stream Curka. When you're already there to make the Devil's Canyon Passage. If you wild beauty of the stream is not enough we will change the neoprene suits and enjoy the wild and encouraging canyoning trip ..
After all our paintball court challenge colleagues and enjoy adernalinu.
All that we can combine several attractive and beautiful multi-day trips.
Visit us at www.rafting.com.hr and see you at one of the side ..
Weather forecast for Delnice