Zagreb Zoo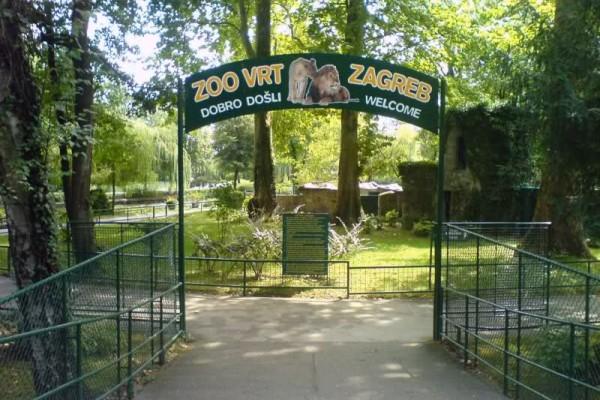 Zagreb Zoo is located in over 200 years old Maksimir Park, almost in the center of town. Therefore, it is a favorite place for relaxation and entertainment. In it, visitors can see many species of animals - mammals, birds, reptiles, amphibians, fish and invertebrates, with almost all the continents. Also, the zoo-garden participates in many programs of endangered species protection, offers visitors a variety of educational programs, organizes events and provides everyone a lot of information about animals and nature.
To make a tour of Zoo was as pleasant as possible, visitors are provided a variety of services:
See the animals whose natural habitats in various parts of our planet is a privilege, and every day they will be close and take care of them is truly a unique experience and a job! His experience, knowledge and special animals they work with timaritelji happy to share with you when they talk about animals.
Visitors can participate in a relaxing and jedinsvenom visiting the zoo while rowing the first lake. How to tour even more interesting to visitors and is an educator who runs a story about the beginnings of the Zoo, the history of the lake and its current residents.
Visitors can learn about the world of animals through the lens of the camera, along with mastering basic techniques of photography in theory and practice. Professional photographer and educator lead the group through the zoo and you shoot animals in interesting times and unusual places. Program participants receive a gift completely shared a photo, and if they can participate in a monthly prize igrikada elected Photos of the month.Participation is open to all persons who straije 8 years and have their own digital camera.
Education is today one of the main activities of modern zoos, the protection of animals, scientific research and recreation.
Zoos can inspire visitors and encourage them to understand animals and the problems faced in nature. They also provide opportunities for learning about animals and nature firsthand through the acquisition of valuable experiences.

For this reason, zoos around the world offer a variety of educational content to its visitors, according to its technical and financial capabilities. With the inevitable signs of animal species, and educational panels, organizing different kinds of workshops, playground, exhibitions, lectures, theme tours ... Some zoos have been built and a real small school with a specially-equipped classrooms and laboratories.

The goal of education for visitors to zoos is raising their awareness of the need to conserve species and the nature and enrich their knowledge.
Weather forecast for Zagreb