Zavratnica Bay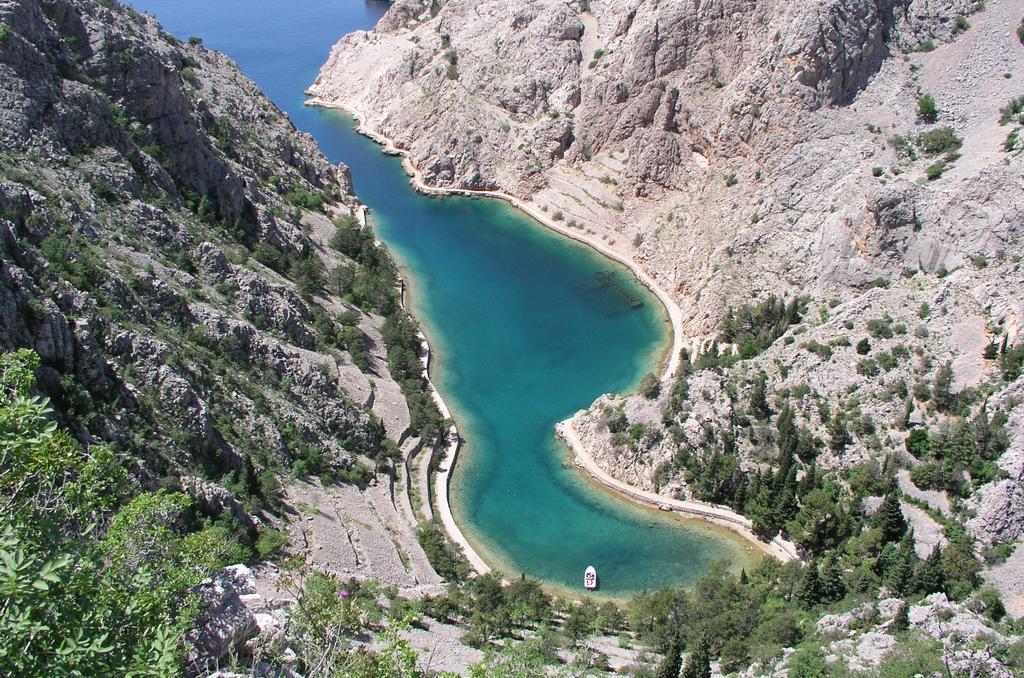 If you are planning a trip from which you expect to discover new and interesting destinations, be sure to visit Zavratnica - a "significant landscape" and one of the most beautiful bays on the Croatian coast.
Planirate li izlet od kojeg očekujete otkrivanje novih i zanimljivih destinacija svakako posjetite Zavratnicu - "značajni krajobraz" i jednu od najljepših uvala hrvatske obale.
Po svom postanku Zavratnica je potopljena bujična dolina s kanjonskim liticama visokim oko 100 m . Dužina zaljeva iznosi oko 900 m , a širina varira između 50 i 150 m . Nastala je u slojevima kredne starosti iz kojih se zbog velike razlomljenosti formiraju brojni sipari koji su zaustavljeni podzidima, te sadnjom drveća i niskog raslinja. U Zavratnici je izbrojano 129 biljnih vrsta, od čega 100 autohtonih i 29 alohtonih vrsta.
Početkom 20. stoljeća izgrađena je gornja staza s vidikovcem, te šetnica uz more. Negdje u to vrijeme Zavratnica postaje skrovito ljetovalište bečke i praške elite.

Modrim nijansama mora u uvali se suprotstavljaju sive nijanse velebitskog kamena, zelenilo oskudne vegetacije i tamni oblaci sjene stabala koji u toplim ljetnim danima putuju samo dijelovima staze. Nije onda ni čudno da privlačnosti Zavratnice nije mogao odoljeti niti poznati književnik Vjenceslav Novak koji je ovdje pronalazio inspiraciju za svoja djela.

Kako doći: Do Zavratnice možete doći iz Jablanca, trajektne luke za otok Rab, polusatnim hodom pješačkom stazom uz more. Ukoliko je u vama više planinarskog i avanturističkog duha, u uvalu se možete spustiti planinarskom stazom iz sela Zavratnica.